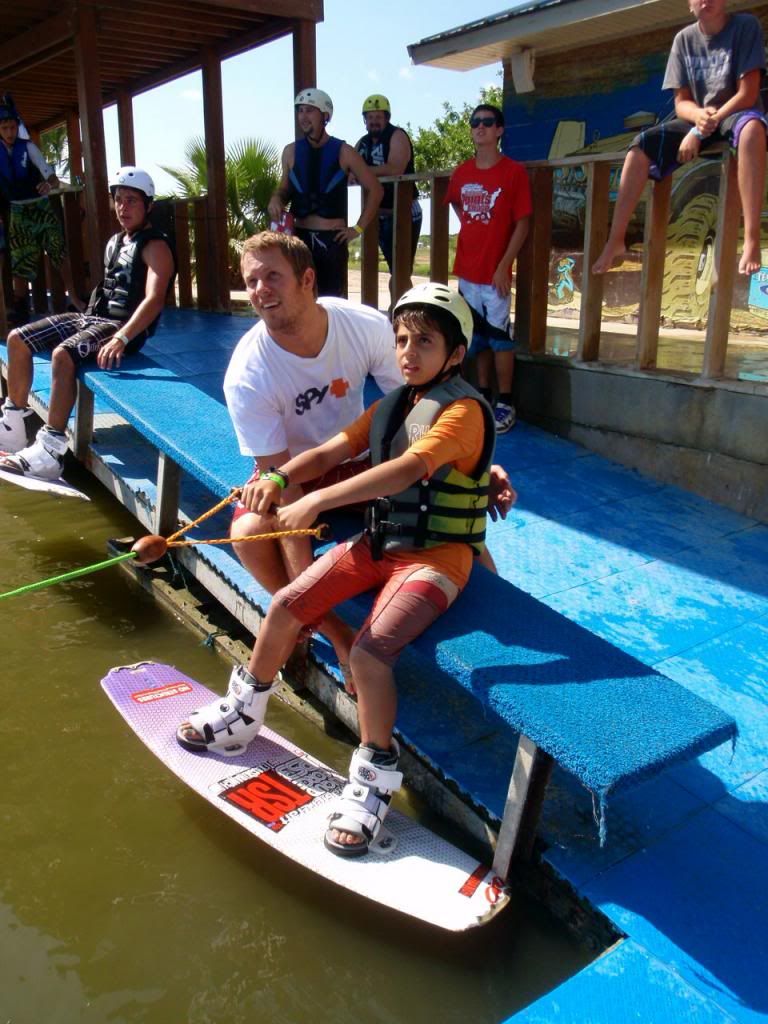 Cable and Boat Lessons
(Click Here For More Info)
At The Texas Ski Ranch we offer Boat and Cable lessons for all ages and skill levels! We have an excellent staff of coaches that specialize in teaching everything from beginner lessons for the little ones to training more advanced riders looking to excell their skills on the water. Coaches will teach the fundamentals and help you accomplish your goals. Our staff is fun and professional and will help take the frustration out of learning how to get up for the first time, give you pointers on using edges to get around the first set of bouys and even hit your first structure if that's what you choose to do!

RIders like Tom Fooshee, Cody Johnson, Bret Little, Gabe Lucas and many others moved up through the ranks training at TSR. If you are looking to be the next top pro and train with the best, give us a call today!

Come have some fun and learn something along the way!!
Click here for more information on Camp TSR!

Action Sports & More - Camp TSR offers a fun, encouraging atmosphere for kids to pursueaction sports in a safe, supportive environment. Beginners to advanced riders ages 6 - 16 will have ablast sampling skate park and water sport activities with TSR's customized camp sessions. Based on your child's aspirations (skating, skiing, wakeboarding and more!), sessions and teams will be assigned to accommodate wake and skate interests. Kids will learn the techniques to take new skills home to play and pursue as well as make lasting memories with new friends. Our experienced counselors and professional athletes provide a fun and motivating environment for campers to sharpen their physical and mental skills - while having a great time doing it!