At The Texas Ski Ranch we offer Boat and Cable lessons for all ages and skill levels in a verity of different packages suited to fit the needs of each r
ider. Riders come from all over the world to train with our qualified professional level coaches. If you are looking to be the next pro or are simply seeking a better first time experience out on the lake with your friends and family, we are here for you!

By taking lessons with TSR you will learn from our excelent coaches who not only have plenty of experience working with riders of all ages and ability levels, but a passion for the sport. Our coaches are professional and fun and can help take the frustration out of learning how to get up for the first time. In just a lesson or few you will be a conf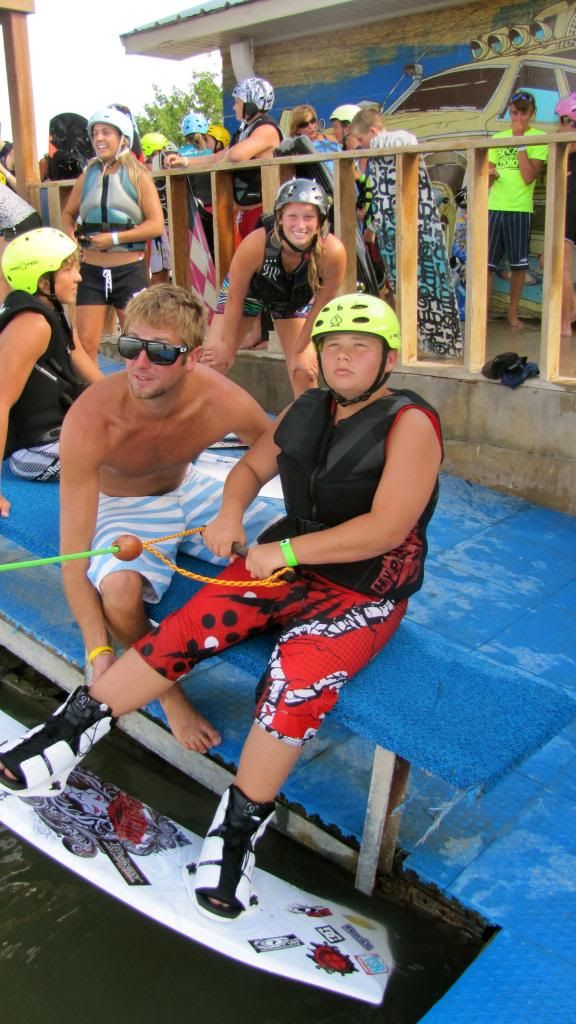 ident rider ready to complete laps around the lack or even tack your first big trick! Call 830.627.2843 and speak to the front desk to book your lesson today!


Cable Lessons
Cable lessons give you the opportunity to learn how to Wakeboard, Waterski, Wake Skate or Kneeboard. (Whatever gives you the thrill you are seeking.) TSR has both a two-tower beginner cable and a full size five-tower system. The beginner cable makes it easier than ever to learn how to ride. After you make it around the beginner cable you are ready for the full size cable system. We offer a variety of different packages to suit your riding needs. Call 830.627.2843 and speak to the front desk to book your lesson today!

Private Cable Lessons
Private Cable lessons include one hour of professional instruction with a coach and one hour to continue riding on your own, and perfect all you have learned. All equipment is included: wakeboard, helmet and life jacket.
Our private cable lessons for begginers are designed to teach you the fundaments and correct any bad habits you may have. You will then hav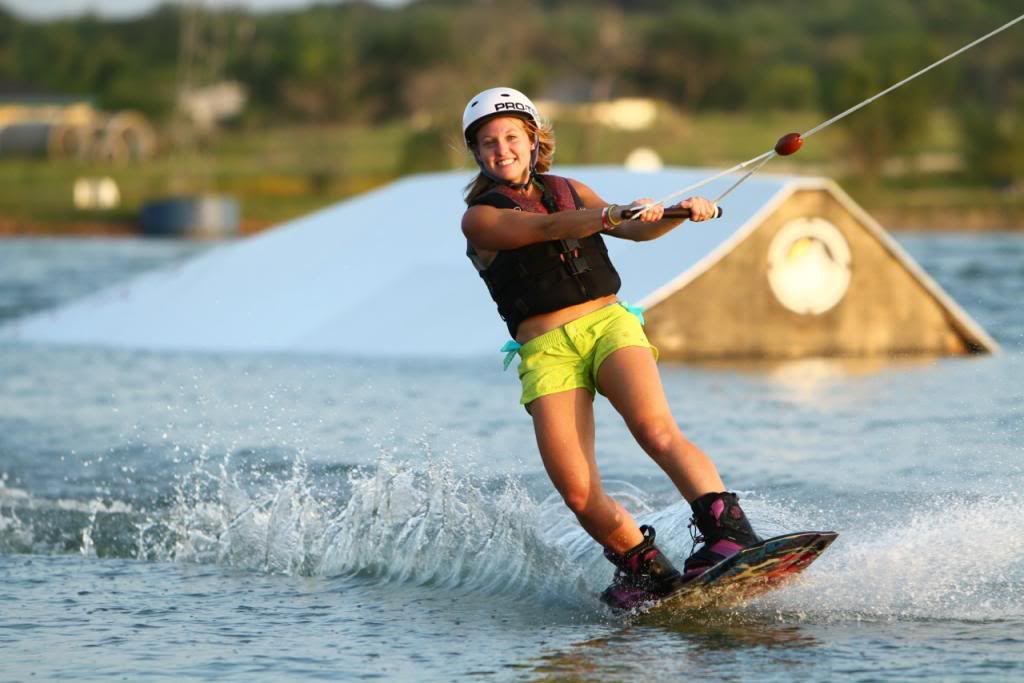 e the knowledge and confidence to have fun riding on your own and show off to all your friends!


Private Cable Lessons

Package
1 Person

Hour(s)

Cost per Lesson

1

$79

2

$158

3

$209
Want to learn with a friend or family member? We can do group lessons too!

Group lessons work the same as private lessons. You get one hour of riding with an instructor and an additional hour on the cable to perfect all you know! All rentals are included.

Group lessons are one of the best ways to learn to ride. It's always motivational to learn something new after seeing your best buddy or brother learn to get up or conquer a trick you can't do. Three person maximum per coach.

Package

2 People

3 People

Hour(s)

Cost per lesson

Cost per lesson

1

$117

$155

2

$196

$234

3

$247

$285
Boat Lessons
Boat lessons are great for learning how to Wakeboard, Wake Skate, Waterski or Kneeboard. At TSR we have our own private boat lake that creates the safest, most relaxing, controlled environment to learn. On our private lake you will never have to worry about other boat traffic, or choppy water from other wakes, no matter what day of the week it may be or time of year! Waketopia year round!! We will also travel to your lake upon request. We have a variety of different packages for out boat lessons depending on what you trying to accomplish. Call 830.627.2843 and speak to the front desk to book your lesson today!

Private Boat Lessons
Each private lesson includes one-on-one professional training and Liquid Force, Rip Curl, and Pro-Tec rental equipment.
Our private boat lessons ar
e designed to teach the fundamentals and improve your skills from there. We will break down your riding form and correct any bad habits you may have. You will then have the knowledge and confidence to try anything! If you are more advanced rider we will partner you with a coach that can teach specific tricks you are looking to learn. Boat lessons include a driver, coach, gear and gas.

For boat lessons you pay by the hour, not by the number of riders looking to learn. We recommend at least 30 minutes per rider for the best learning experience.
Boat Lesson Rates

Lakes
1 Hour

2 Hours

3 Hours

4 Hours

5 (1) Hour
10) 1 Hour
15) 1 Hour

TSR

$139

$258

$369

$479

$579

$1099

$1499

Dunlap

X

$

269

$375

$495

$595

X

X

McQeeny

X

$278

$389

$499

$599

X

X

Canyon

X

$338

$449

$559

$659

X
Group boat lessons are a great way to get your family, friends, or office together on our private lake to have a day of bonding and fun in the sun. This is a great way to spend the day out on the water pushing and motivating each other to try that next big trick. Our coaches are highly trained to work in very busy environments and are great with kids.

We also offer team building programs and group rates! Call 830.627.2843 and ask for Carrie or Catie for more information!