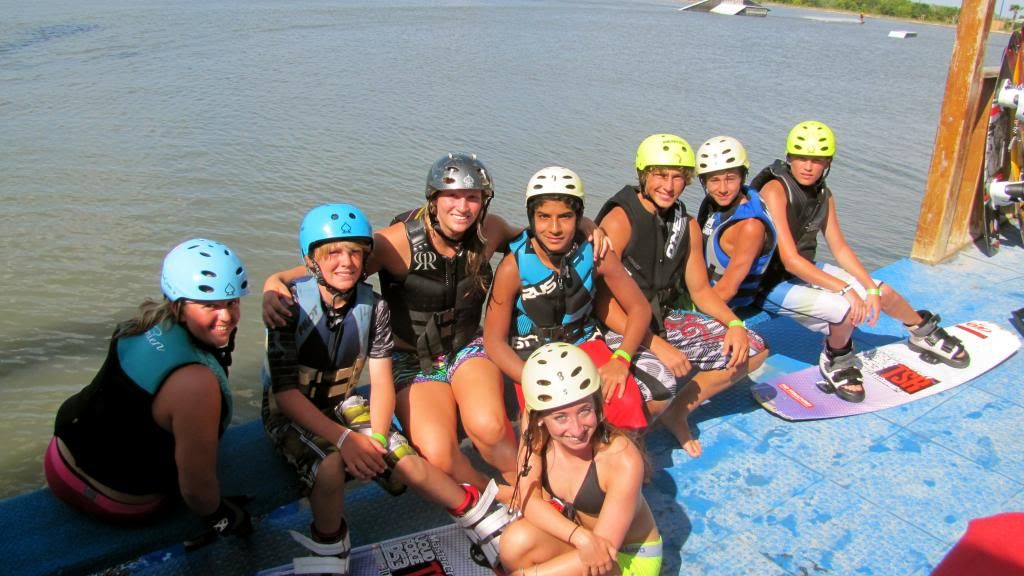 About Camp TSR
Action Sports & More! Camp TSR offers a fun, encouraging atmosphere for campers to pursue action sports in a safe, supportive environment. Beginners to advanced riders ages 5 - 17 will have a blast sampling skate park and water sport activities with TSR's customized camp sessions. Based on your camper's aspirations (skating, skiing, wakeboarding and more!), sessions and teams will be assigned to accommodate wake and skate interests. Campers will take new skills home, as well as make lasting memories with new friends. Our experienced counselors and professional athletes provide a fun and motivating environment for campers to excell and have a blast! Our camps are open to riders of all skill levels. Absolutely no experience required, just interest in the sport!
NEW THIS YEAR! We have added an additional awesome day camp option. You can now register for Half or Full Day, Day Camp Sessions! Half Day Sessions ($225) will run Monday-Friday from 8:30am - 12:30pm during Sessions Three through Nine. Full Day Sessions ($795) will run Monday - Friday from 8:30am - 6:00pm Sessions Three, Seven and Eight. Half Day's are perfect for younger campers, and busy kids with lots of fun packed into their summer schedules. Half Day Camp includes snack, gear, coaching and tons of fun! Half Day campers do not get boat time or lunch. Full Day Camp includes snack, lunch, gear, coaching and boat time. Both full day and half day campers are broken up into small, well supervised groups wakeboard on the cable, skateboard, rock climb, snowboard and more!
Check out the

CAMP TSR BLOG

for last years' photos, videos, daily

updates, counselor bios and MORE!
Click Here for Overnight Registration

!
Click Here for Day Camp Registration!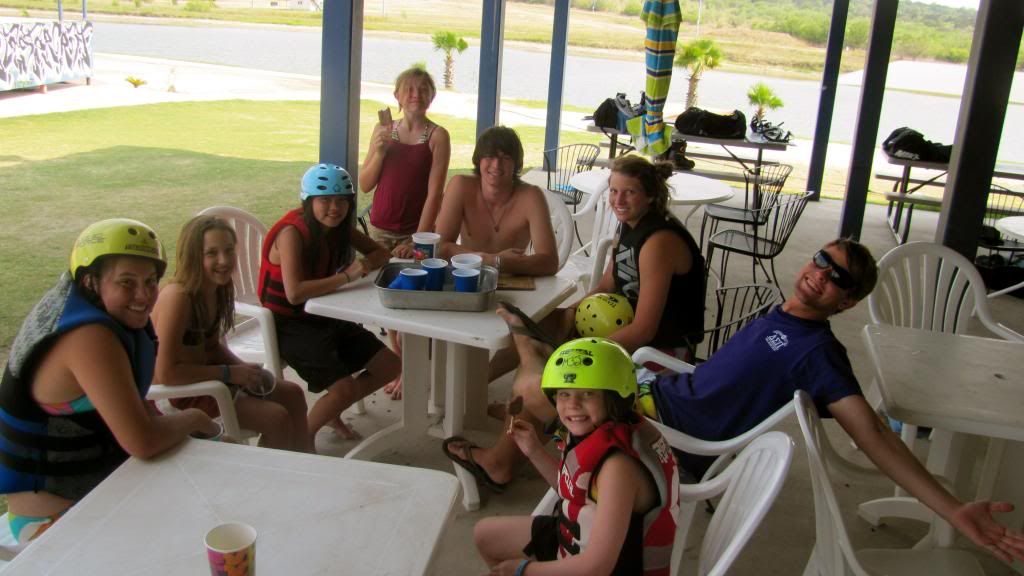 2013 Ov
ernight Camp TSR Dates
Sunday at 3:00pm to Friday at Noon!
Fridays: Parent Expo on the Cable followed by AWARDS!
Session 1: June 2 - June 7

Session 2: June 9 - June 14

Session 3: June 16 - June 21

Session 4: June 23 - June 28


Session 5: July 7 -

July 12

Session 6: July 14 - July 19

Session 7: July 21 - July 26

Session 8: July 28 - August 2

Session 9: August 4 - 9


Half Day: Monday - Friday 8:30 - 12:30 (Sessions 3 through 9)

Full Day: Monday - Friday 8:30 - 6:00 (Sessions 3, 7 & 8)

Fridays: Parent Expo on the Cable followed by AWARDS!
Camp TSR Rates
Overnight Camps
Ages 6 to 17
One Week Session Tuition: $1,095
Day Camps
Ages 5+
Monday - Friday 8:30am - 12:30pm

One Week Half Day Camp Tuition: $225
One Week Full Day Camp Tuition: $795

*Camp sessions are small, your $200 non-refundable deposit holds your child's space in the week chosen for overnight camp. Day campers must pay in full. If your child is unable to attend camp, your deposit will go to the Camper Scholarship Fund. Full tuition is due 30 days before camp check-in. All medical & camper forms due two weeks before check-in.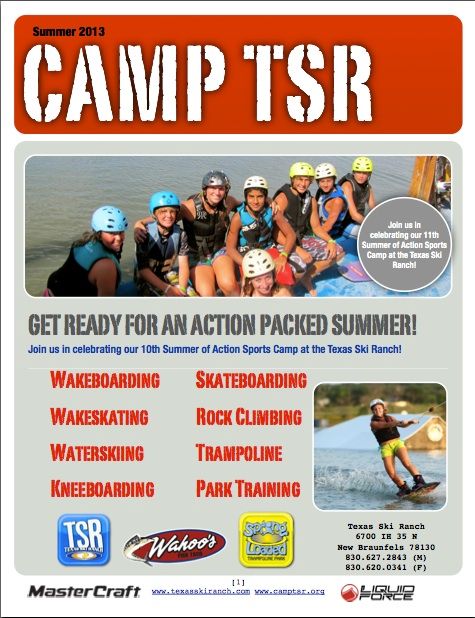 Click here to download the 2013 Camp Information Booklet!

A Typical Day at Camp TSR Overnight Camp:
7:30 Wake up!
7:50 Head to main house
8:00 -- 8:45 Breakfast/ Stretching/Daily Challenge
8:45 -- 9:00 Head to TSR
9:00 -- 10:30 Session 1
10:45 -- 12:15 Session 2
12:30 -- 1:45 Lunch
2:00 -- 4:00 Session 3
4:00 -- 4:30 Snack
4:30 -- 6:30 Session 4
6:30 -- 7:00 Dinner
7:15 -- 8:15 Free Ride Time (THURSDAY NIGHT SHOWDOWN COMPETITION)
8:30 -- 11:00 Clean up, Large Group Games, Snack & SUP (THURSDAY MIDNIGHT RIDE)
11:00 Lights Out!
Important Forms
Register Online Today!
2012 Camp Policies, General Information & Packing List

Scholarship Application
Counselor In Training Application
Register ONLINE Now!

2011 Camp TSR Week 6 Video